Australia is a pretty big place.
To keep up my reputation as a true weekend warrior, I often drive for hundreds and hundreds of kilometres to reach climbing crags, rivers, trail heads and camp grounds that I love.
That means that I spend a lot of time on long, straight highways.
During the week, I daydream about the outdoors on my commute to and from my desk job.
Here are some of my favourite audio treats that I enjoy during those in-between-times… in roughly alphabetical order.
I hope they make you laugh, cry and wish your commute was a tiny bit longer. I hope they spark heated debates with your adventure buddies.
I hope you tell me about other amazing storytellers that I haven't discovered yet.
A podcast dedicated to the sport, culture, business, and conservation of our whitewater rivers.
Favourite Episode: Nobody's River
This episode is an interview with two bad-ass paddlers who set of on a 4000 km trip down the Amur River in Mongolia and Russia.  Not everything went to plan… but there are some great stories from this all-female source -to-sea adventure.  If you want more, click here.
2. Coffee Break [insert a language here]
Alles, was du brauchst! Learn a language in your coffee break.
RadioLingua has beginner language courses in french, german, spanish, italian and mandarin.  In each case, there is one student who is brand new to the language.  Then there is a native speaker as a teacher, a 'grammar guru' and a 'cultural correspondent'.
You follow along with the student and gradually build up your conversational skills.  It's a lot of fun.  I've caught myself a couple of times repeating German sentences out while I'm riding my bike home.
Some of the language have multiple seasons, so you can keep on blasting past the beginner level if you like.
Conversations with Richard Fidler draws you deeper into the life story of someone you may, or may not, have heard about – someone who has seen and done amazing things.
Favourite Episode: Literally every single one! Generally speaking, the less famous the guest the more amazing their story!
Richard Fidler interviews people from all over the place, from all walks of life.  This month I've heard from a knife-maker, a fairy tale expert, a snail expert, a woman who acted a surrogate, a woman who walked across the Sahara dessert and a political analyst chatting about the rise of Trump. All these people have amazing stories to tell.  I don't even know where to start.  Just go, and listen to them all.
A grassroots podcast dedicated to the sometimes serious, often humorous stories from wild places.
The Dirtbag Diaries is the gold standard of outdoor podcasts. They are great story tellers and they use music and sound really effectively. They invite listeners to contribute to 'The Shorts' and end up with a diverse bunch of tales.
Favourite Episode: A Slosh in the Bucket or Paul's Boots.
A Slosh in the Bucket tells the tale of a disastrous rafting trip down Idaho's Main Salmon river.  Paul's Boots will fill you with all the feels.
A slice of the climbing life. 
Favourite Episode: The Ice Gypsy
I couldn't help but fall in love with Chris Kalous' wayward climbing interviews. Climbers are a weird bunch with weird and wonderful stories to tell and Chris is slowly chronicling them all.
The Ice Gypsy episode follows Angela Van Wiemeersch's path from competitive ice-skating, to art school, to roadtripping and ice climbing.
The Fine Line is a podcast that tells real stories of adventure, risk and rescue in the backcountry of Jackson Hole, Wyoming that aims to reduce fatalities in the Tetons.

Favourite Episode: A Grizzly Encounter
This podcast does a great job of combining the voices of people who have been rescued from the backcountry, their rescuers, medical folks and other experts.  Each story is a good reminder that everyone makes mistakes.  Sometimes the consequences are tiny.  Sometimes they turn into an epic saga.
Explpores the hidden side of everything.
Favourite episode: The Longest Long Shot
OK, so it's not about the outdoors, but it's OK to have other interests right? In this episode, the Freakonomics team analyses Leicester City's unlikely rise to the top of the English Premier League and looks into big money behind professional sport.
Remember folks, "If Leicester City can win the Premier League, you can do anything."
Free public domain audiobooks. Read by volunteers from around the world.
 Favourite Recording: The Adventures of Huckleberry Finn
Librivox is awesome.  Volunteers, from all over the world read books out loud in their own language and then offer the recordings up to the interwebs in the public domain.
You get sweet old French ladies reading Candide and southern men with big slow voices   reading The Adventures of Huckleberry Finn. It's not as slick as a commercial audio-book, but it has more character.
Did I mention that it's all completely free?
Exploring the minds of those who explore
Favourite Episode: 82 Summits Challenge
At MTN Meister, the host Ben Schenck inteviews professional athletes, mountain guides and weekend warriors about their adventures and their thoughts on life, the universe and everything.
In the 82 Summits Challenge episode, Ueli Steck talks about his mission of climbing all 82 4,000 meter peaks in the Alps.  In two months. On foot, or by bike or paraglider. The man is insane.
Explores big questions through intimate stories in the great outdoors
Favourite Episode: From the Horns of Beetles
The first episode I stumbled across was an interview with a guy who has spent his life studying dung beetles.  I shit you not.  He was trying to figure our why some beetles grow hectic weapons and others don't.  He was trying to figure out how evolutionary arms races start in the insect world.  In the process, he learned that humans and dung peoples have more in common that we think when it comes to weapons, warfare and resource scarcity.
A show about the natural world and how we use it
Favourite Episode: Gnar Pow
This episode came about because two of the producers had commented to their ski-bum colleague, that skiing seemed like a fancy exclusive thing that rich folks.  Their colleague was horrified and wanted to show them just how fun and accessible skiing could be. It didn't go well at first… but I think they'll be back on the slopes one day.
A view from above. Pure 100% Paragliding.
Favourite Episode: Seven Steps to Dealing with Fear in Paragliding
I have never been paragliding.  But this softly spoken British woman might just convince me that its possible.
The episodes where Judith inverviews people and shares her own thoughts on  safety and psychology in paragliding are particularly fascinating.  The ideas translate easily to other outdoor sports or to any stressful situation where it's helpful to have your whole brain available to make good decisions.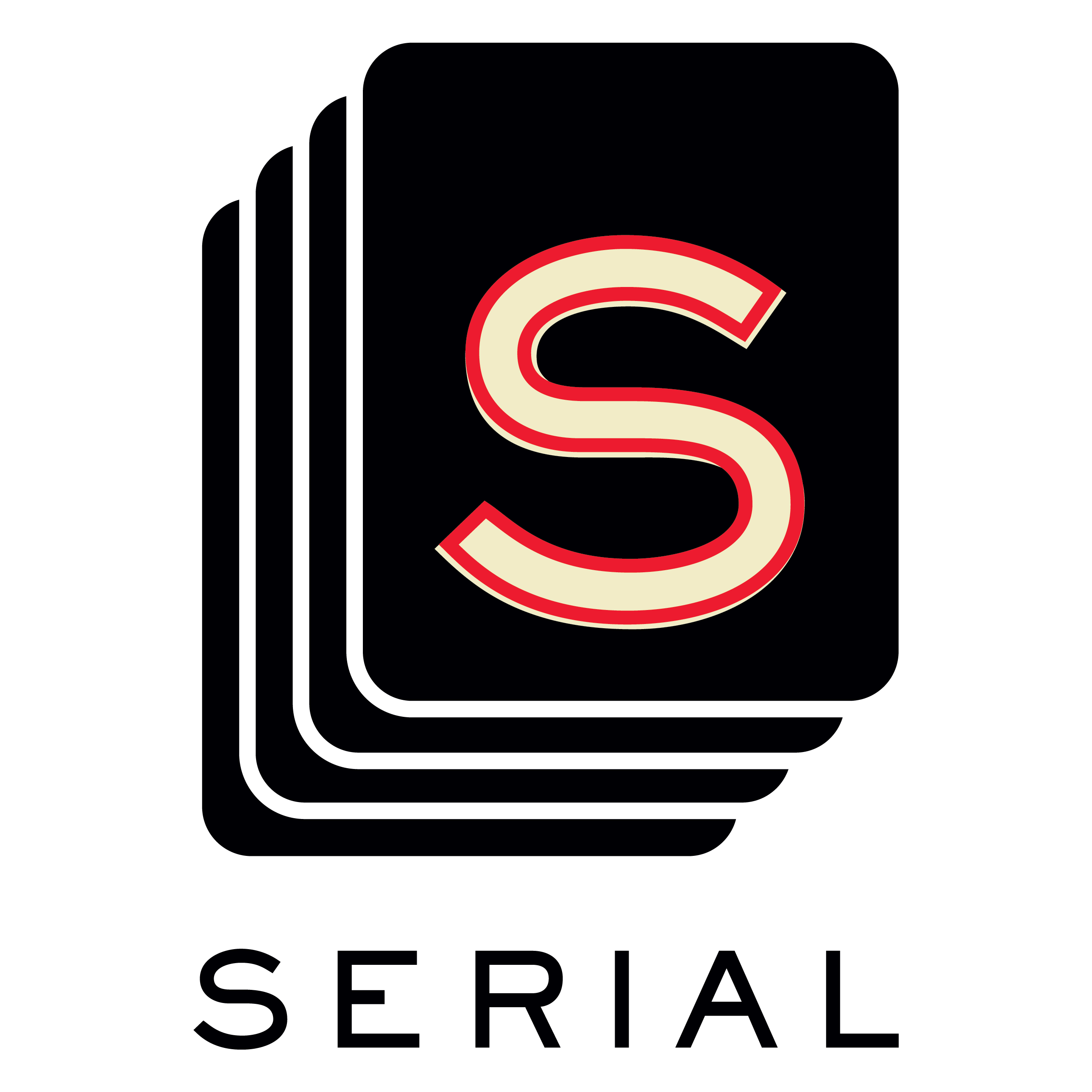 Favourite Episode: The Alibi
Warning – this one is addictive.
In this series, journalist Sarah Koenig picks up the story of a high school girl who was murdered in 1999.  Her ex-boyfriend was convicted of her murder.  He says he's innocent. 
Koenig sifts through the long lost fragments of memory and tries to weave a plausible story together.

A Podcast for and about women who are inspired by time spent outside.

Favourite Episode: The Power of Showing Up – An interview with the CEO of a strart-up company called Kammok about type 2 fun, adventure, confidence and breaking out of your comfort zone.
Adventures in audio

Favourite episode: Mona Seraji 'Snowboarding While Iranian' or 'National Parks don't need your stinkin' reverence'
This podcast is like the 'special features' DVD for Outside Magazine.  You'll find epic tales and interviews with folks featured in the magazine, as well as epic stories that just aren't the same on paper.
Stories from the 2016 festival


Writers talking about writing. Telling stories about life, the universe and storytelling.
Favourite episode: A conversation with Pettina Grappa